FileFinder for Executive Search
FileFinder is available in two versions
FileFinder Executive Search Software, powers more Executive Search firms than any other product and counts thousands of users in more than 70 countries. Let us help you decide which option is best for your business:
FileFinder Essentials
Designed for boutique firms, FileFinder Essentials is Cloud hosted and browser delivered. It works anywhere, on any device with no downloads and no complications.
Powerful functionality behind a streamlined interface means that users can quickly use the platform to manage business development, to research candidates, to execute assignments and to track everything.
Integration with both the Outlook Desktop and Web apps ensure that your users can continue to use the tools they trust for email and diary management.
If your needs change, upgrading to FileFinder Premium is simple!
FileFinder Premium
Designed for firms with more specialist requirements, Premium Edition includes all of the functionality of Essentials with the addition of a Windows Desktop app.
Additional functionality in the Desktop app provides enhanced functionality including more advanced reporting, support for Interim Management and Introductions as well as advanced administration tools.
A wide variety of hosting and purchasing options allows firms the choice to host in the Cloud or internally and to either rent or buy.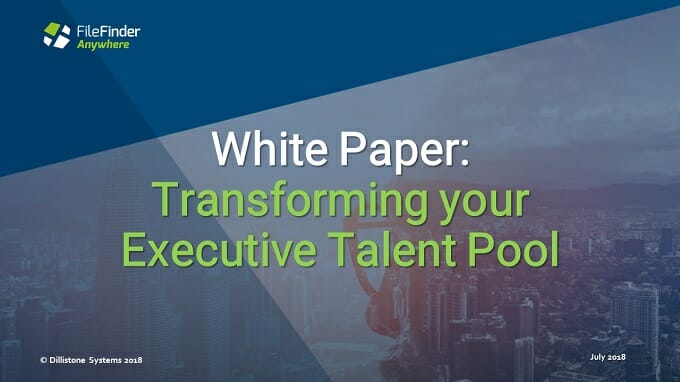 Get our free White Paper
Transforming your Executive Talent Pool
It is often said that 'an executive search firm's database is only as good as the data it holds'. So, why do so many Executive Search firms review technology platforms without considering the core challenge – the value of the data it will store? Putting low-value data in a new container does not change the fact that it remains poor quality data. This White Paper seeks to look at the quality of data stored by Executive Search firms and asks how it might be transformed alongside a platform migration.
Powering Executive Search Firms Around the World – Anytime, Anywhere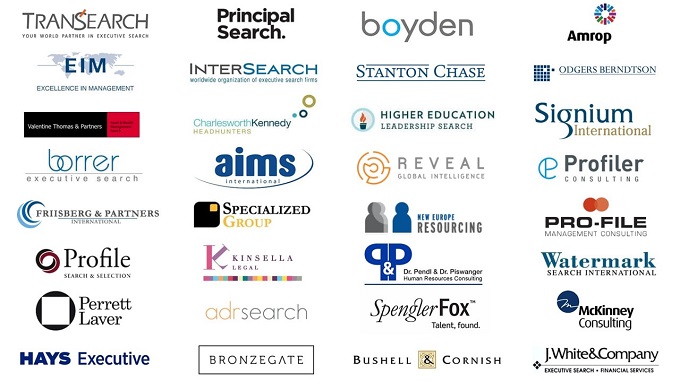 What our clients say
"Implementing FileFinder Anywhere to share data between our offices has been wonderful. It's been terrific. It makes us feel so much closer. I was discussing with a colleague in Amsterdam recently how sharing data made it seem not just like we are in the same firm… but in the same office!"
Mikael Stelander, Managing Partner, VP EMEA, Stanton Chase International (based in Finland)