Supporting our clients at every stage – from the initial order, throughout the implementation process and thereafter – has always been of utmost importance to us as a company. The service our clients received has been praised and appreciated by many of them and dozens of testimonials that adorn these pages make us extremely proud of the service that we offer.
The Client Success Charter below reflects our commitment to help our clients succeed and meet their business goals through a better use of FileFinder.
Introducing the FileFinder Client Success Team and the Client Charter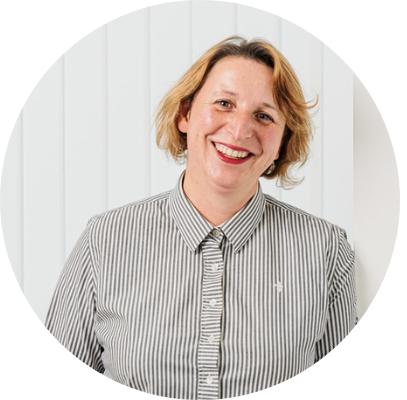 Debbie Herring,
Client Experience Manager
Debbie Herring, Head of Customer Experience at Ikiru People for all products in our portfolio such as FileFinder, Infinity, Mid-Office and ISV.Online, has been with the company since 2010. Debbie Herring studied English Literature and Sociology at college before doing a 3-year placement with IBM. After being made redundant she wandered into a recruitment agency to register for work, was offered the opportunity to become a recruitment consultant and never left. Working her way up through the ranks, she remained at Randstad for 10+ years before being headhunted for a role at Basingstoke College to head up a new training centre, during this time she took her entry-level teaching qualifications and became an NVQ Assessor.
At Ikiru People, Debbie trained thousands of recruiters not only teaching them how to use the software, but how to best utilize it to its full potential and adapt it to individual clients' needs and their internal processes.
Debbie's affinity with clients, her unparralleled experience and deep understanding of their business needs were a perfect springboard to becoming the Client Success Team Manager.
In her spare time, Debbie spends most of her time outdoors. She lives on an arable farm and has 6 horses (including 2 ex-racehorses) that she rides out with friends and occasionally competes at Dressage or attends Retraining of Racehorses events. Her other passion is her rare breed of dogs. Debbie has 3 Chesapeake Bay Retrievers who she does demonstrations with and shows. Showing has been very successful having qualified 2 of her dogs for Crufts 4 years in a row, in 2018 she was also lucky enough to get 1st place Crufts Rosettes for both her veteran and young dog.
Client Success Charter
Client success agents aren't just account managers with new titles – they will proactively seek to help you achieve your business goals. It's quite simple though – you use our software to make your business more successful, and we are here to help you achieve that. It's a win-win situation – if you are successful, then so are we. To that end, we've devised a Client Success Charter as laid out below so you will know we will always be there to support you.
Every client is unique and we get that
Every client is unique and all clients are treated as individuals. At all times we look to build a relationship and make it a point to LISTEN. We hope you will see relations with us as an open line of communication and we will always welcome your emails and calls.
Continuity of service
Once the implementation process is completed, a seamless hand over from the Projects team will ensure we know your story. We'll be in touch within a couple of weeks of you going live to introduce ourselves and to make sure everyone is comforable using FileFinder.
Point of contact
We'll be in touch with you on a regular basis checking in that all is well and advising you on how to get get the most out of the system, upcoming training webinars and useful snippets of what the software can do. We're also your point of contact for business issues, resolving bottlenecks and generally making sure that the software moves your business forward.
Training
We will keep you up-to-date with training webinars and advise you on best training options for new starters and re-fresher bespoke sessions. You use sophisticated and powerful software and we want you to get the most out of it.
Voice of the Client
We will let you know what's new and what is in the development pipeline. All our interactions with you are fed back into internal meetings. It is important your voice is heard as part of the software evolution and our company's overall vision. A great deal of product development is based on your feedback and we will always look to champion your views.
Feedback
Constant improvement is important to us and we actively seek feedback from you. This can cover the level of service you receive, how the software is working for you or features you would like to see in the software. All this gets fed back to the teams so we can do a better job helping you succeed.
See how we can help your search firms – contact us now!